MagicMan E.P.
After finishing Art college I embarked on an album debut with my school friends Alan and Linda Thompson under management contract with the Windings recording studio home to resident drummer Steve Washington of Take That fame and other work with artistes such as Lisa stansfield who sessioned on the album 'Magicman E.P.'. See Redhill Website for more info: Click on the Album to buy on iTunes!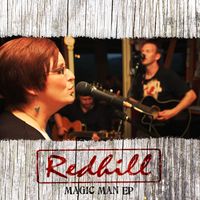 Getting there E.P. (MK Band)
After many happy years working and gigging with the band Redhill it finally split in the late 90`s. I endeavoured to carry on under the new name 'The MK Band introducing Cookie Baker on keys and Jan Beck on drums who had worked with the band before and with artistes such as Jon Heismen. The resulting E.P. 'Getting there' was never released but the band had a very positive response from the community. Click the album cover to hear one of the tracks from the album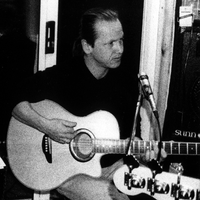 Life on a Hawaiian beach
After graduating from Harlech Music college, where I supported Amy Wadge (of ED Sheeran fame), and finishing my degree at Chester University I worked on and released the self produced album 'Life on a Hawaiian beach, under the band name MK Ultra.The album is a collection of recordings made as and when the opportunities arose with many old friends and college friends appearing on the album. Many of the tracks were recorded in their entirety at my home near Denbigh and it is a personal journey of love lost and found and a journey of self, thru recovery notable examples would be the songs 'Rosemary' and 'I`ll be gone.Click on the Album to buy on iTunes!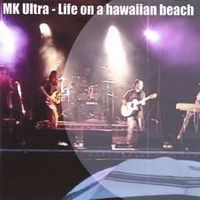 Coming home:
After reforming the band Redhill with my old friends Linda & Alan Thompson and some good friends of ours (Seftan Herman, Andy Durant, Alan Edwards, and Chris Godfrey we recorded a live album of one of our shows at our local theatre and continued to perform and record for a few years in and around the locality often joined by musicians such as Lee Davies and Terry Jackson and often performing with other great bands locally..Click on the Album to buy on iTunes!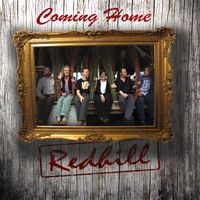 Still got the blues
After Redhill kinda ran its course and everyone got on with more important things in life like family and work I set about trying to record my last album 'Still got the blues' from my front room. During this time, and recently, our band Redhill get together again for gigs ocassionally, mostly free, and it`s great that we can all keep in touch and can still have a great time performing for which I am very grateful.. As for the Album? Well it took a while working up old demos and writing new tracks... Linda kindly did some backing on some tracks and somehow I managed to put it together and the album was finished as Still got the Blues. I hope if you click on the image you might have a listen yourself? Or you can just stream some of the songs old and new from the music section of the site.. I must also thank my dear friend and guitarist David Stewart Jones who came up with an incredible solo on the track Pray...Click on the Album to buy on Sale! You can also check out the album on Spotify and iTunes!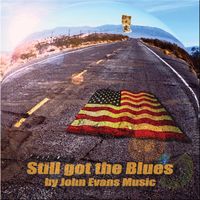 Update - Life on a Hawaiian Beach (Reissued)
So the story continues with the reissue of my debut solo album 'Life on a hawaiian Beach' available on Spotify and iTunes. The album has some slight reworkings and running order changes... The album has now been released under my artist name John Evans Music... Please look it up and have a listen or you can here it here on the music page of the website!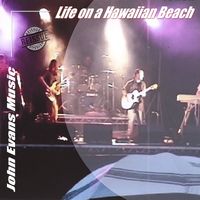 Latest Project - John Evans & the Imperials E.P.
Following on from the Jam Nights at the Imperial hotel with the house band (The Imperials) we decided to go into the studio to record some of my songs live for an E.P. which has just been released digitally. Click on the album cover to listen...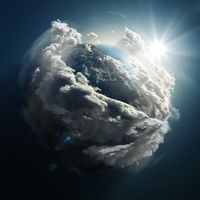 Whats next?
As for what happens next well I guess we`ll wait and see but its been an honour and a privilidge to work with some of the best musicians and very dear friends I`ve had the honour to meet and work with. I cant thank you all enough and I hope this isn`t the end of the story so far! Thanks for your support and I hope to see you all soon!